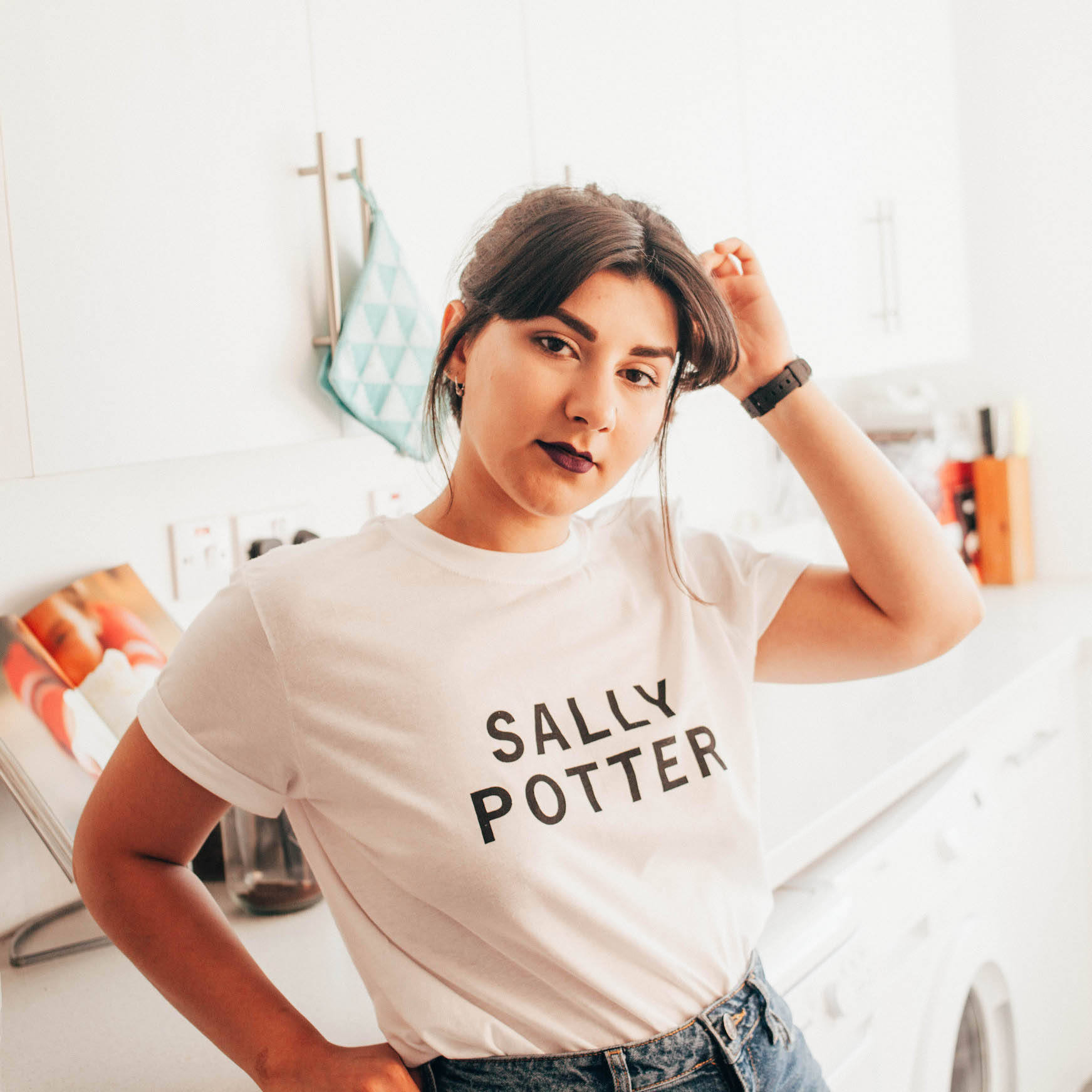 SALLY POTTER | T-SHIRT
'People are wearing these?…Well, that's lovely. And also rather embarrassing.' - Sally Potter, after being shown this t-shirt.
Celebrate writer/director SALLY POTTER, known for her innovative form and risk-taking subject matter in films such as ORLANDO, THE TANGO LESSON, GINGER AND ROSE and THE PARTY. Her films have won over forty international awards and received both Academy Award and BAFTA nominations.
-Black text on a white 100% Organic cotton tee. GIRLS ON TOPS logo on reverse of collar (see gallery).
-All orders packaged in 100% recycled and recyclable plastic mailing bag. By purchasing this t-shirt, you're helping us fund the work of female-led filmmaking and writing on film.
Available in Unisex Regular and Unisex Fitted styles.