MIA HANSEN-LØVE | T-Shirt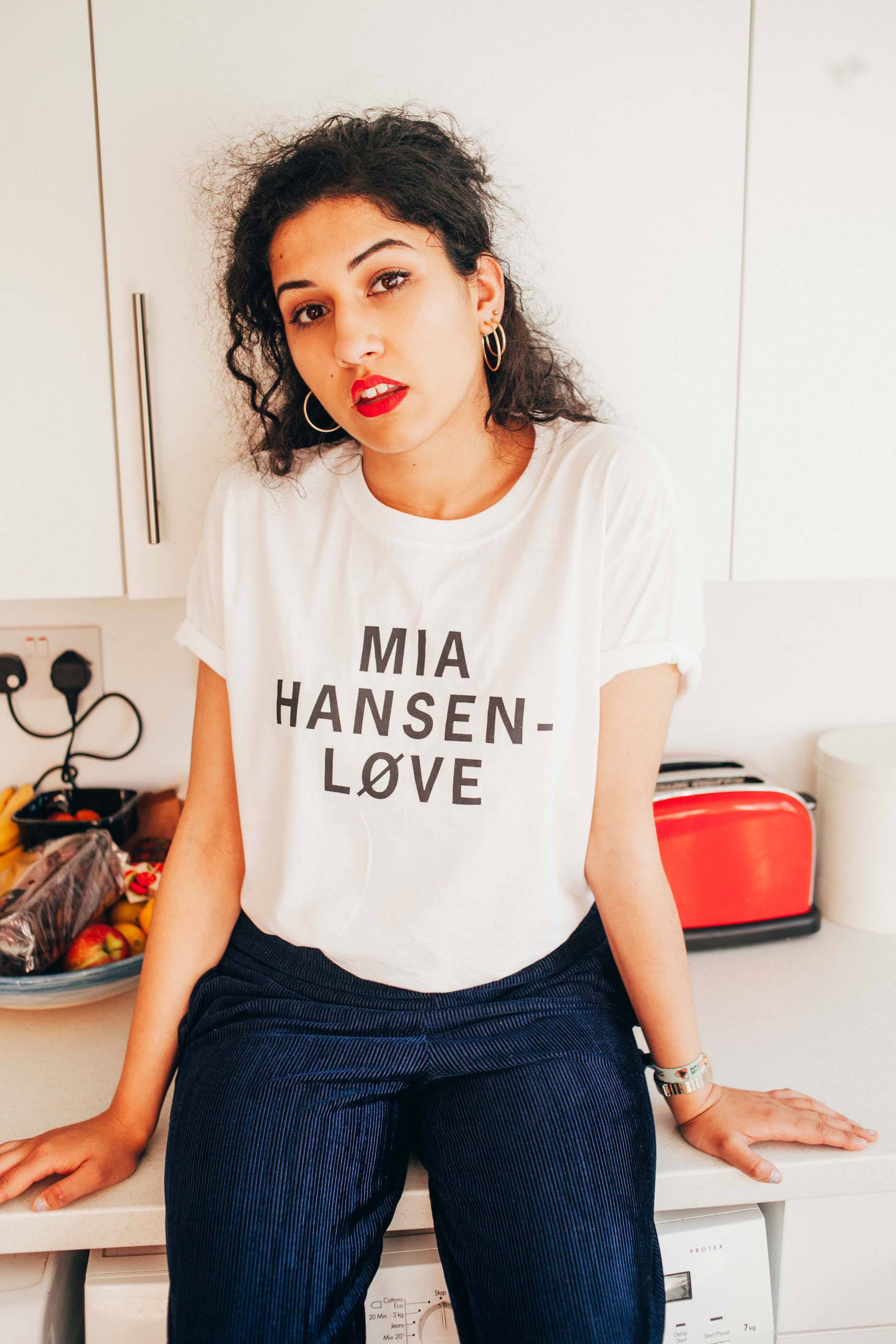 MIA HANSEN-LØVE | T-Shirt
'I think the only important thing is the meaning—what you want to do, what you want to tell. Never be afraid of how' - Mia Hansen-Løve

This t-shirt celebrates the work of writer-director MIA HANSEN-LØVE, known for GOODBYE FIRST LOVE, EDEN and FATHER OF MY CHILDREN. Lyrical and natural, Hansen-Løve's films sing softly with romance and nostalgia. Her collaboration with Isabelle Huppert in THINGS TO COME is quietly one of the greatest French works of cinema of the 21st century. We're inspired every time we pull on one of these t-shirts.

-Black text on a white 100% Organic cotton tee. GIRLS ON TOPS logo on reverse of collar.
-All orders packaged in 100% recycled and recyclable plastic mailing bag. By purchasing this t-shirt, you're helping us fund the work of female-led filmmaking and writing on film.
Available in Unisex Regular and Unisex Fitted styles.