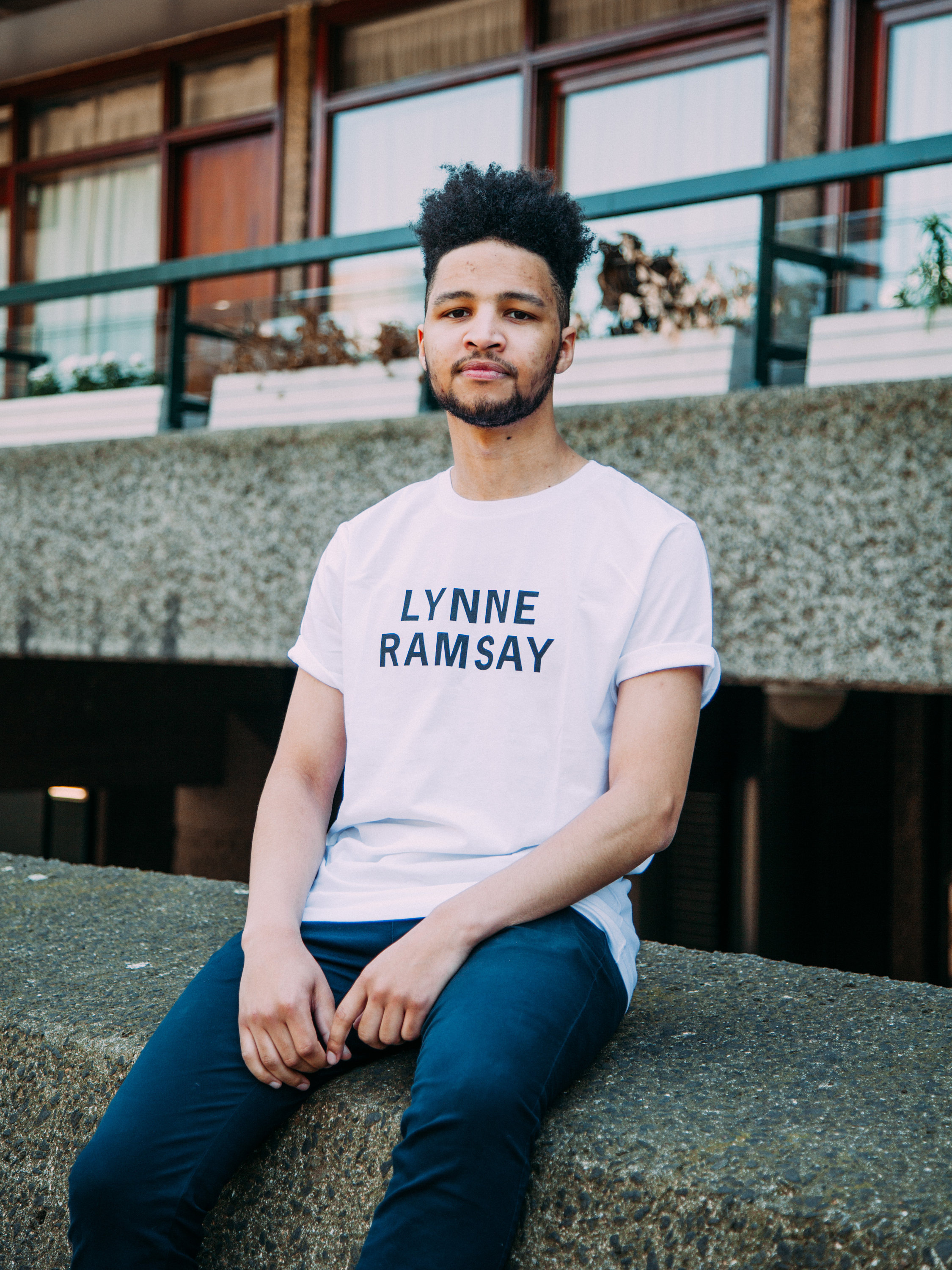 LYNNE RAMSAY | T-Shirt
'I've got a reputation for being difficult, it's bullshit' - Lynne Ramsay
This t-shirt is In honour of our favourite Scottish director, writer, producer, and cinematographer LYNNE RAMSAY. Known for RAT CATCHER, MORVERN CALLAR, WE NEED TO TALK ABOUT KEVIN & YOU WERE NEVER REALLY HERE (an example of lean, brutal, intimate cinematic storytelling at its absolute best). The latter won Joaquin Phoenix the Best Actor award at Cannes and a Screenplay prize for Ramsay. MORVERN CALLAR includes the best final scene in 21st century cinema, fact. Girls on Tops are proud to present the LYNNE RAMSAY t-shirt.

-Black text on a white 100% Organic cotton tee. GIRLS ON TOPS logo on reverse of collar.
-All orders packaged in 100% recycled and recyclable plastic mailing bag. By purchasing this t-shirt, you're helping us fund the work of female-led filmmaking and writing on film.
Available in Unisex Regular and Unisex Fitted styles.