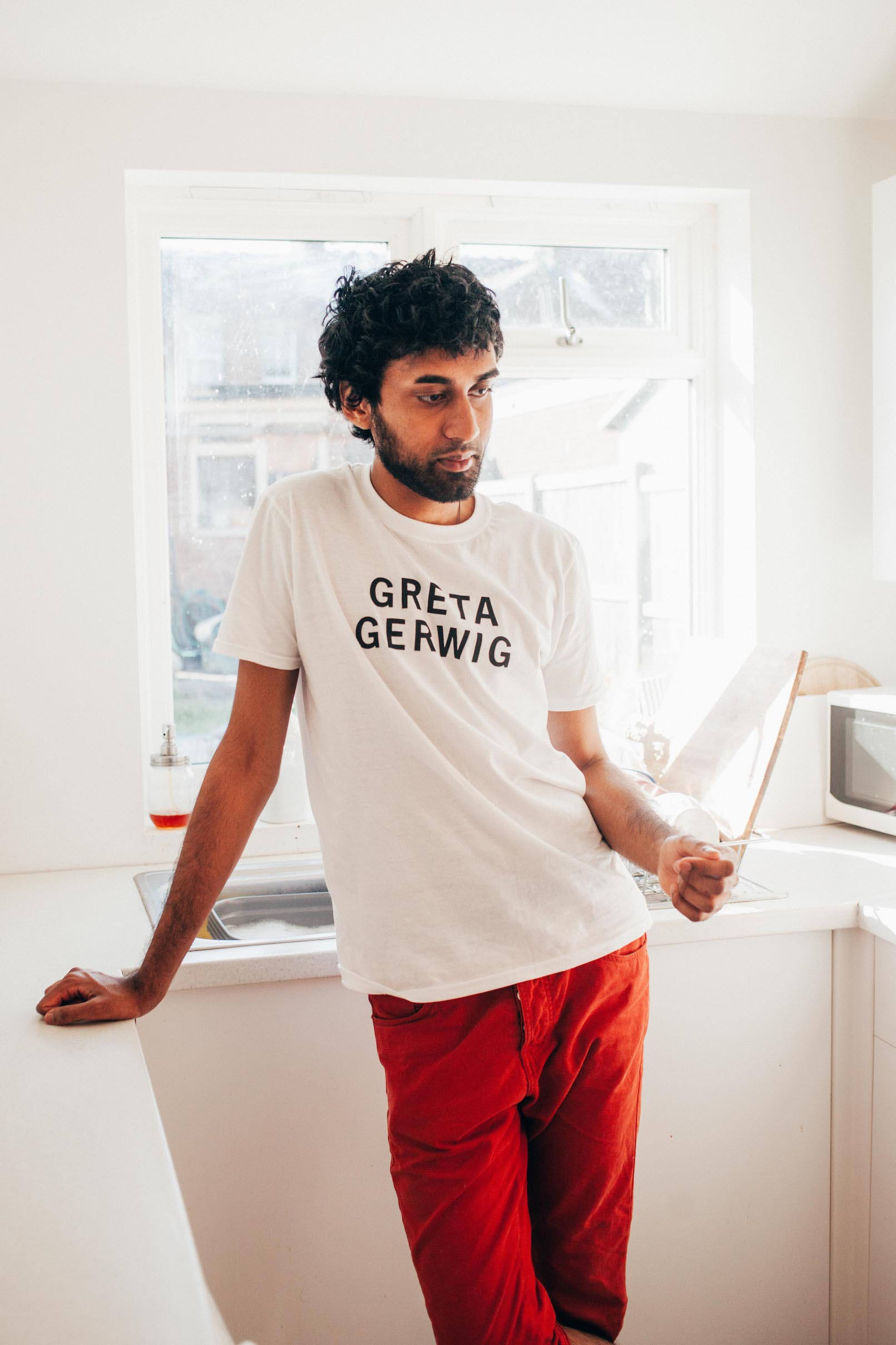 GRETA GERWIG | T-Shirt
'I've never had a plan, I've always done things from instinct' - Greta Gerwig

This tee celebrates the career of our queen, lour lord & savour, Greta Gerwig. She brought us LADY BIRD, she wrote FRANCES HA and MISTRESS AMERICA and now she's got her own LITTLE WOMEN on the way. At the 2017 Toronto International Film Festival, actor and writer Tracy Letts (AUGUST OSAGE COUNTY, KILLER JOE, WEINER DOG) wore this tee to the premiere of Gerwig's directorial debut LADY BIRD & launched our Greta shirt into the stratosphere. It has since been worn by Timothée Chalamet and many more. We are not worthy.

-Black text on a white 100% Organic cotton tee. GIRLS ON TOPS logo on reverse of collar.
-All orders packaged in 100% recycled and recyclable plastic mailing bag. By purchasing this t-shirt, you're helping us fund the work of female-led filmmaking and writing on film.
Available in Unisex Regular and Unisex Fitted styles.