GRETA GERWIG T-Shirt | Little White Lies | Illustrated Edition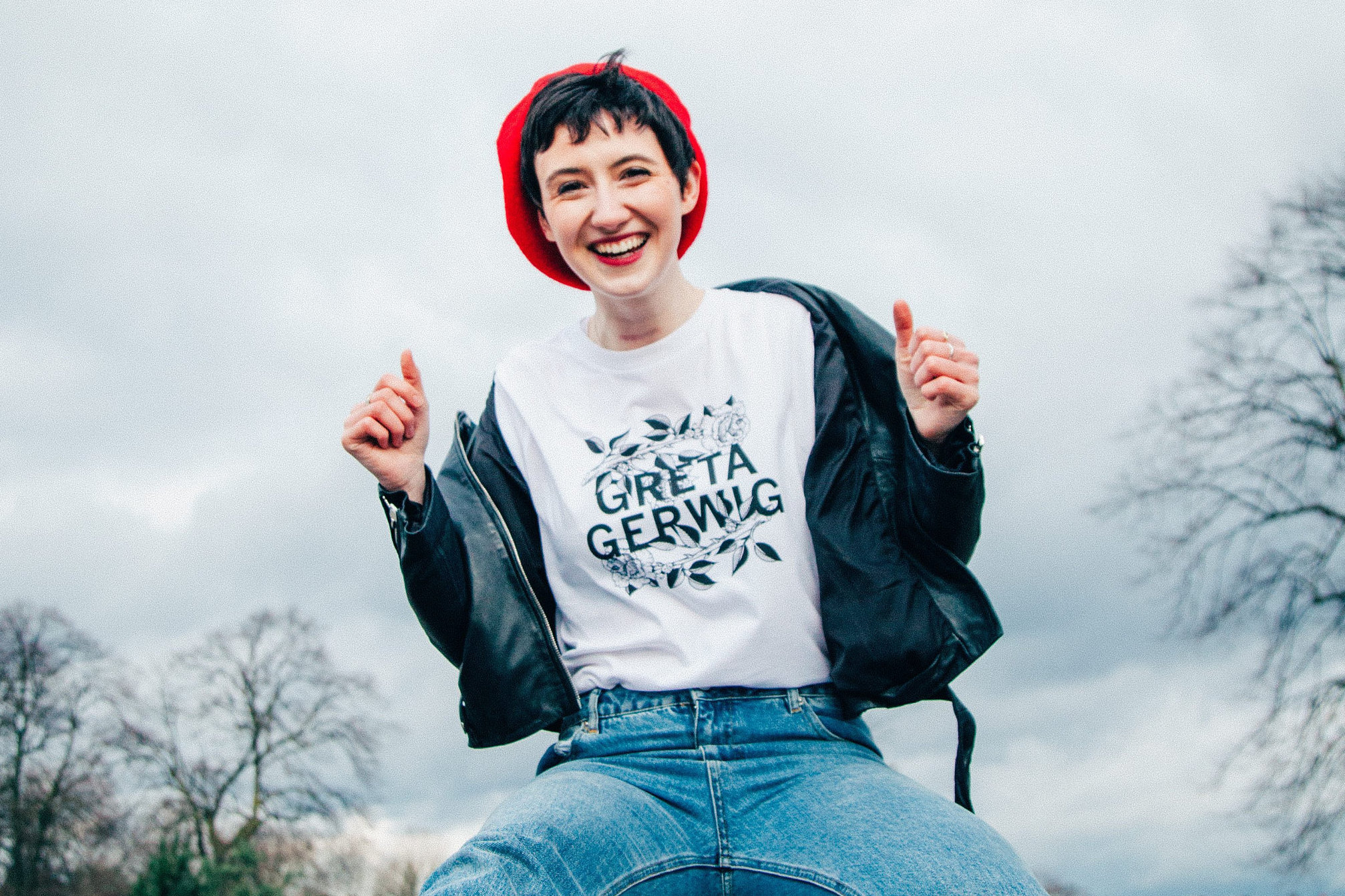 GRETA GERWIG T-Shirt | Little White Lies | Illustrated Edition
I like the process of how a film becomes owned by different people ' - Greta Gerwig

Another cool GRETA t-shirt, made in collaboration with Little White Lies Magazine. First released in 2018 with bright pink roses & lady birds to honour the UK release of Gerwig's LADY BIRD, we couldn't get this B&W version out of our head. So here it is, the illustrated Greta tee. Design by Sophie Mo.
-Black text on a white 100% Organic cotton tee. GIRLS ON TOPS logo on reverse of collar.
-All orders packaged in 100% recycled and recyclable plastic mailing bag. By purchasing this t-shirt, you're helping us fund the work of female-led filmmaking and writing on film.
Available in Unisex Regular and Unisex Fitted styles.