DESIREE AKHAVAN | T-Shirt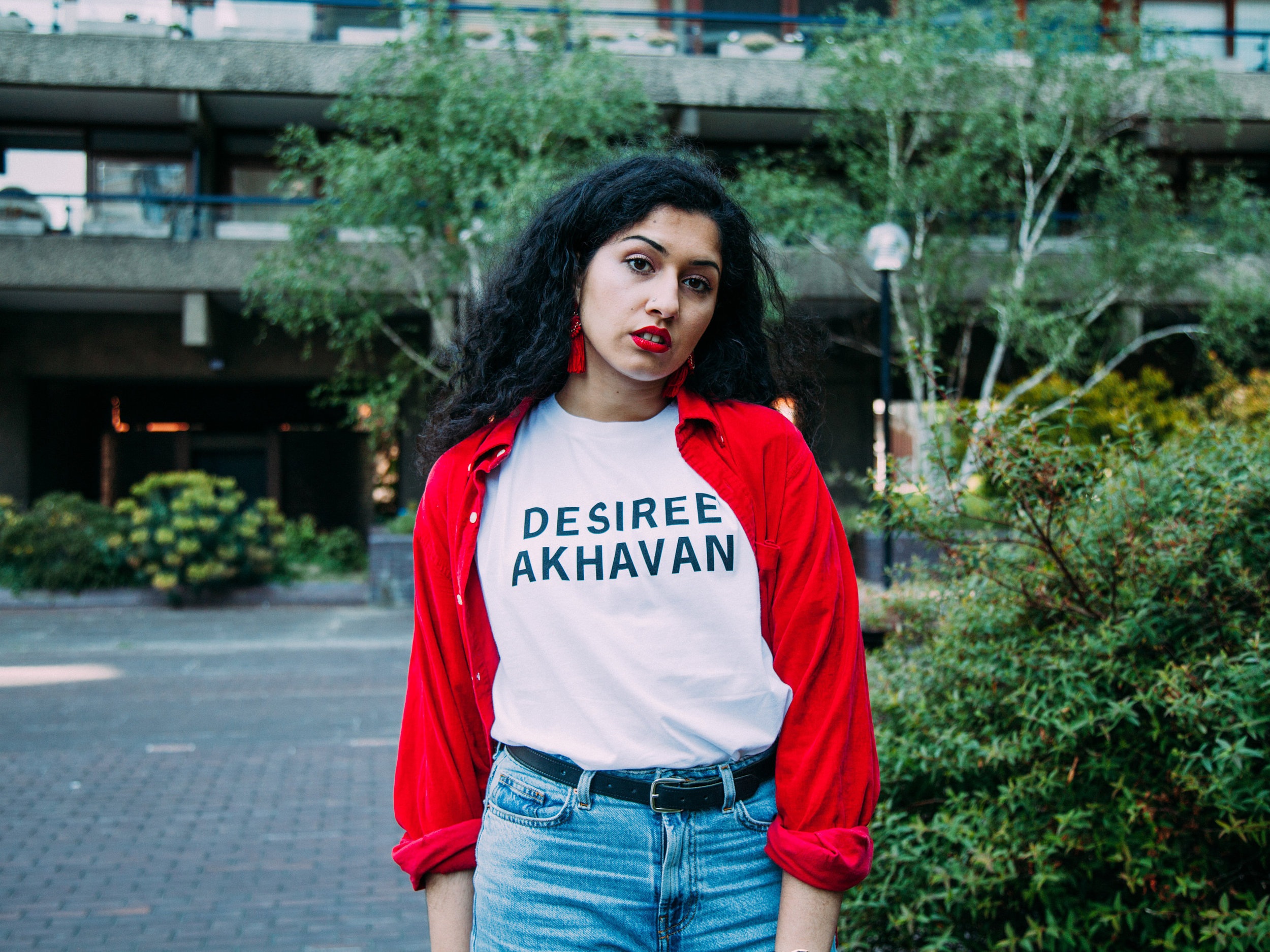 DESIREE AKHAVAN | T-Shirt
'They're cheapening their brand!' - Desiree Akhavan, upon being presented with this t-shirt.
Desiree is an actor, writer, director and all round talent queen. Her debut feature APPROPRIATE BEHAVIOUR premiered at Sundance and went on to be nominated at the Independent Spirit Awards. She returned to Park City in 2018 with THE MISEDUCATION OF CAMERON POST (starring Chloë Grace Moretz and Sasha Lane) which won the Sundance Grand Jury Prize. Akhavan wrote and starred in Channel 4's THE BISEXUAL, alongside Maxine Peake and Brian Gleeson. According to Twitter, Desiree is currently writing a book on filmmaking, and we cannot wait.

-Black text on a white 100% Organic cotton tee. GIRLS ON TOPS logo on reverse of collar (see gallery).
-All orders packaged in 100% recycled and recyclable plastic mailing bag. By purchasing this t-shirt, you're helping us fund the work of female-led filmmaking and writing on film.
Available in Unisex Regular and Unisex Fitted styles.