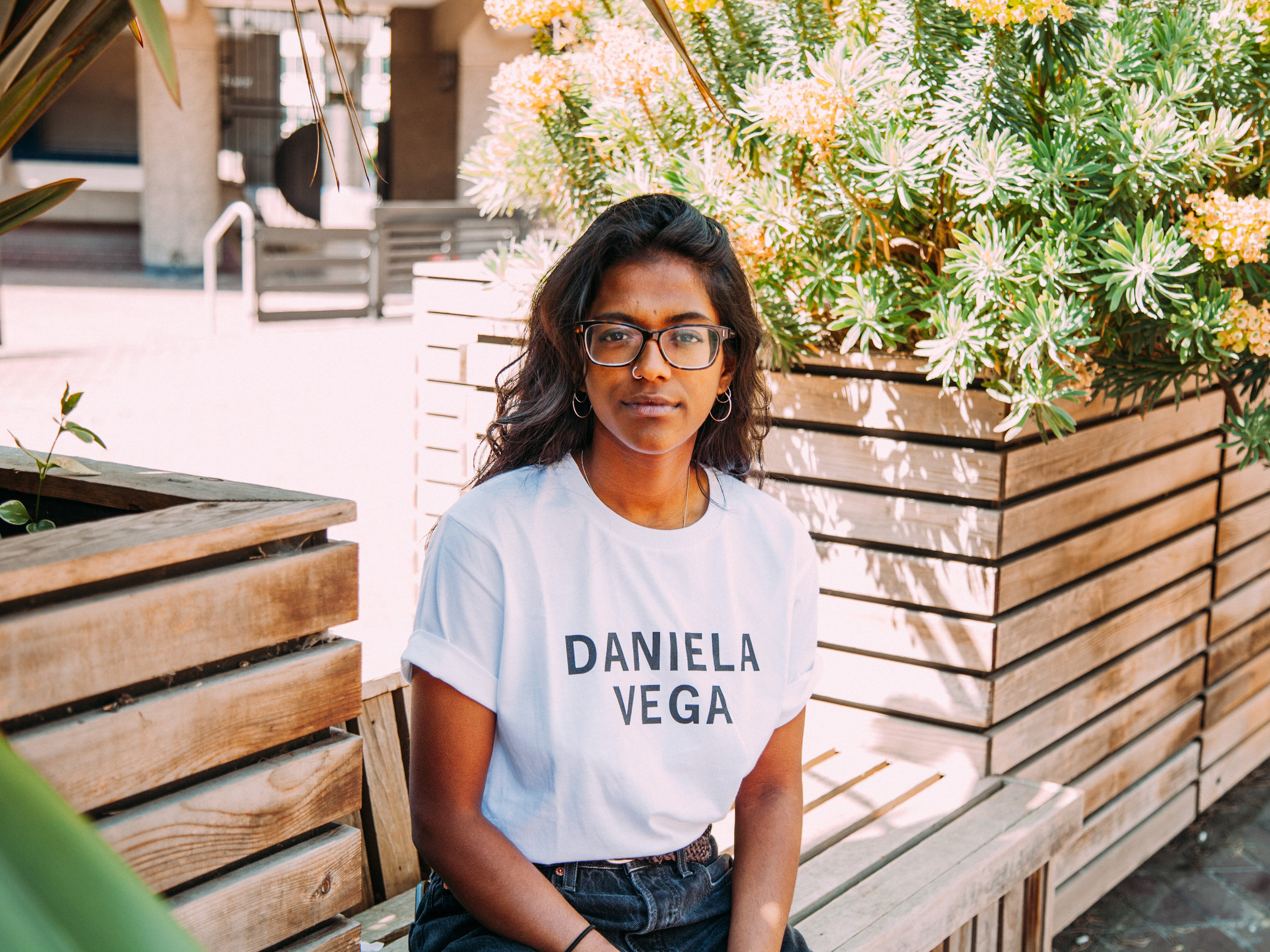 DANIELA VEGA | T-Shirt
'But I am here because I want to be here' - Daniela Vega
DANIELA VEGA is a Chilean actor, mezzo-soprano singer best known for her remarkable performance in Sebastián Lelio's A FANTASTIC WOMAN. At the 2018 Oscar's, the film won the Academy Award for Best International Feature Film and Daniela's mesmeric and powerful performance is at the very centre of it.
-Black text on a white 100% Organic cotton tee. GIRLS ON TOPS logo on reverse of collar.-All orders packaged in 100% recycled and recyclable plastic mailing bag. By purchasing this t-shirt, you're helping us fund the work of female-led filmmaking and writing on film.
Available in Unisex Regular and Unisex Fitted styles.