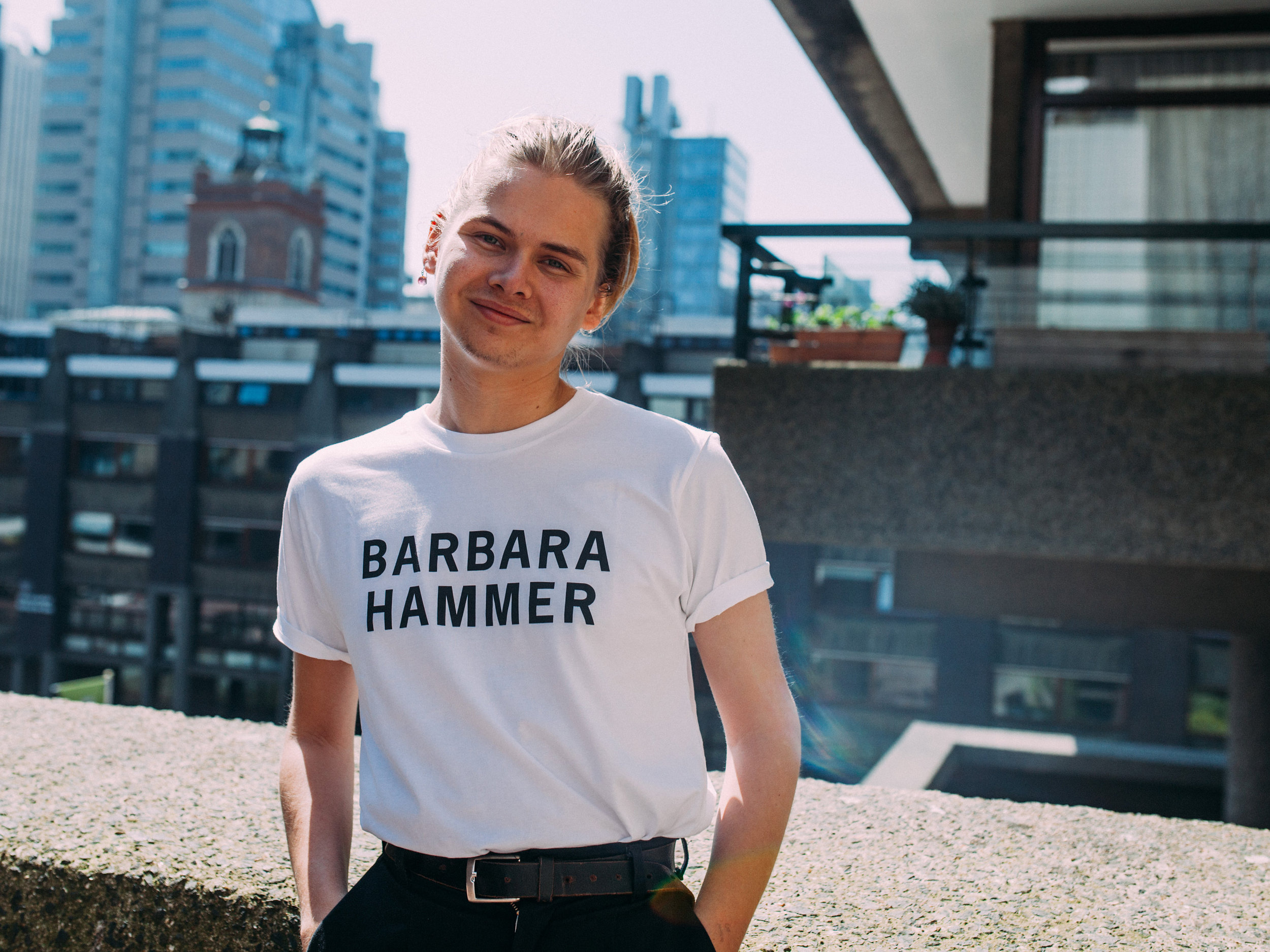 BARBARA HAMMER | T-shirt
'Trust no one will understand as you do the work, the art, you are making – so no need to look for audience approval or ratings.' - Barbara Hammer
Pay homage to BARBARA HAMMER, one of the leading pioneers of queer cinema. Her 1974 short film DYKETACTICS is an classic of lesbian freewheeling joy, and the 1992 debut feature film NITRATE KISSES, is a sensual and visual exploration of how hidden, gay personal histories are unearthed and recorded. With retrospectives in the MoMA & Tate London, Hammer is among the first artist to have achieved mainstream acclaim for a lifetime of films made as a lesbian, largely about lesbian culture.
- Black text on a white 100% Organic cotton t-shirt. GIRLS ON TOPS logo on reverse of collar.
- All orders packaged in 100% recycled and recyclable plastic mailing bag. By purchasing this t-shirt, you're helping us fund the work of female-led filmmaking and writing on film.
sold out
Available in our Unisex Regular style.