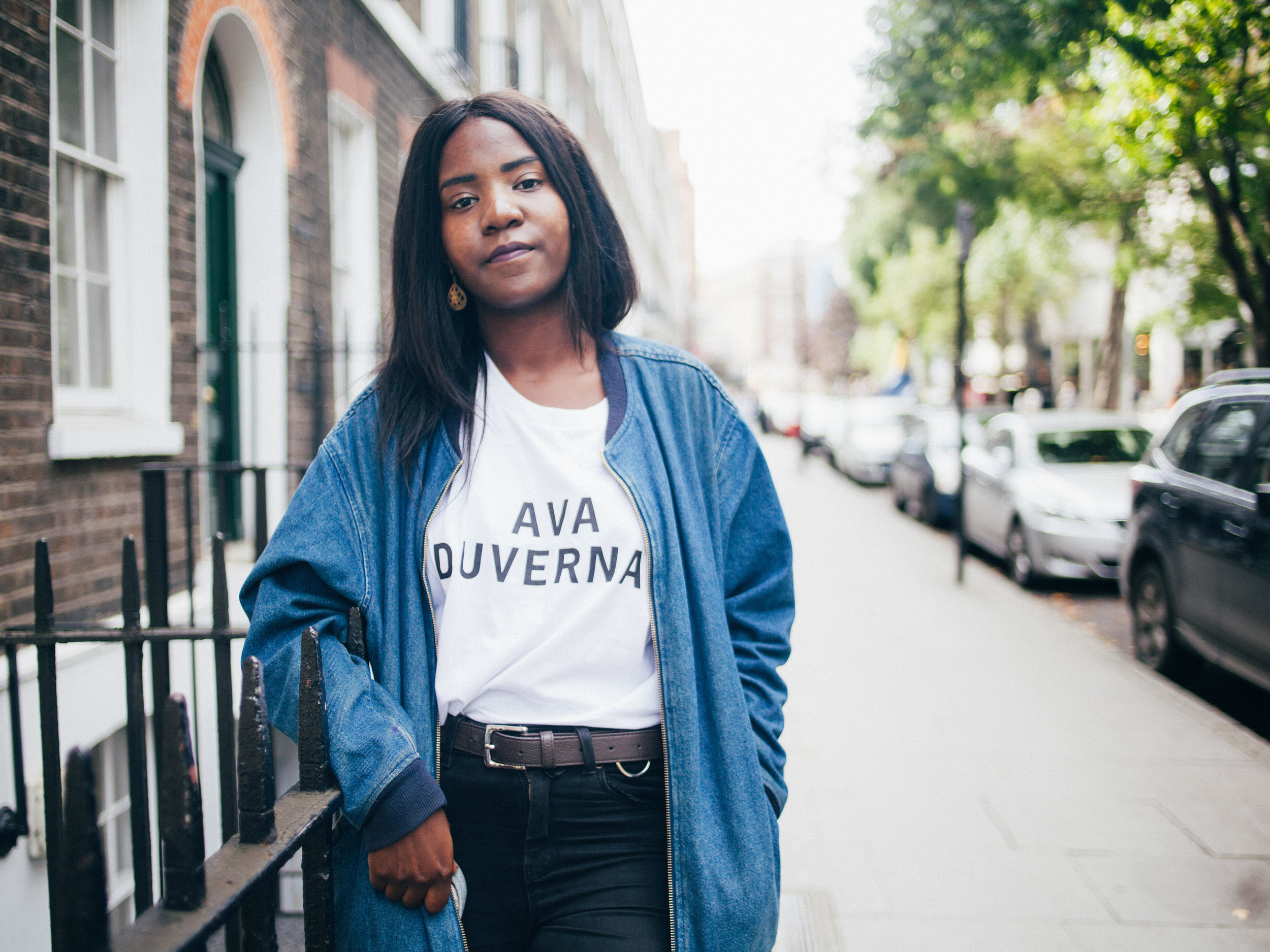 AVA DUVERNAY | T-Shirt
'Ignore the glass ceiling and do your work' - Ava DuVernay
All hail AVA DUVERNAY. Ava is known for directing Academy Award Best Picture nominee SELMA and Disney's A WRINKLE IN TIME, the latter making her the first woman of colour to direct a film with a budget over $100 Million. She received acclaim for 13TH, a look into racial inequality within the US prison system & further galvanised her talent for documentary with Netflix's WHEN THEY SEE US.

-Black text on a white 100% Organic cotton tee. GIRLS ON TOPS logo on reverse of collar (see gallery).
-All orders packaged in 100% recycled and recyclable plastic mailing bag. By purchasing this t-shirt, you're helping us fund the work of female-led filmmaking and writing on film.

Available in Unisex Regular and Unisex Fitted styles.