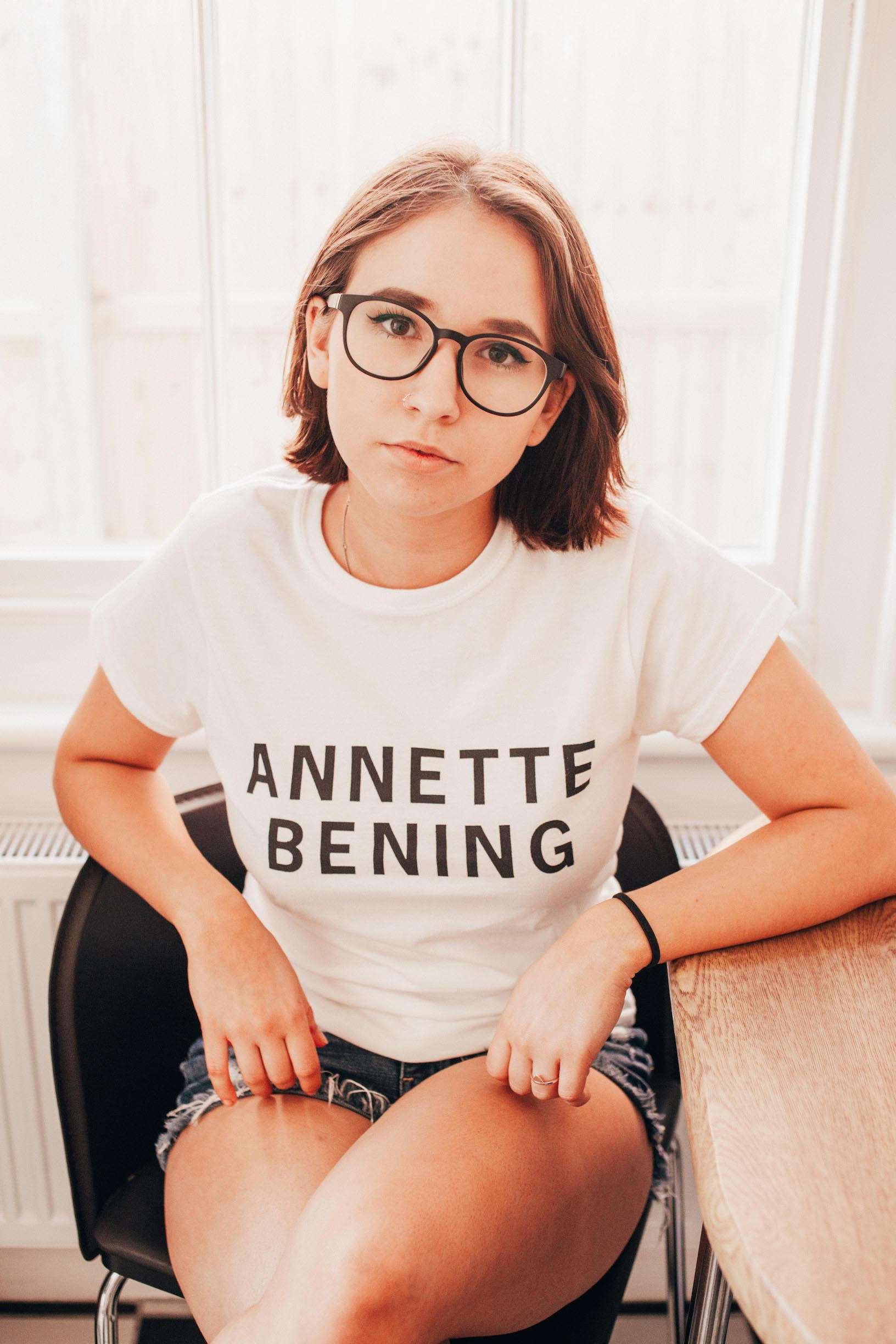 ANNETTE BENING | T-Shirt
'It's not like we have to be happy all the time. Who wants that? The real thing we all search for is meaning' - Annette Bening

In 2006, actor ANNETTE BENING received a star on the Hollywood Walk of Fame, and now she has her own t-shirt. Known for AMERICAN BEAUTY, THE KIDS ARE ALRIGHT, THE GRIFTERS, BEING JULIA and 20th CENTURY WOMEN - her role in which, alongside GRETA GERWIG, first inspired the idea behind Girls on Tops.

-Black text on a white 100% Organic cotton tee. GIRLS ON TOPS logo on reverse of collar.
-All orders packaged in 100% recycled and recyclable plastic mailing bag. By purchasing this t-shirt, you're helping us fund the work of female-led filmmaking and writing on film.
Available in Unisex Regular and Unisex Fitted styles.